THE WHISPER HOTEL PATTAYA
When visiting Pattaya, you'll feel right at home at The whisper hotel as it offers quality accommodation and great service. The property is just away from the city center, and it normally takes about minutes to reach the airport. With its convenient location, the property offers easy access to the city's must-see destinations. The ambiance of The whisper hotel is reflected in every guestroom. flat screen television, free welcome drink, mirror, slippers, towels are just some of the facilities that can be found throughout the property. The property's outdoor pool, pool (kids) are ideal places to relax and unwind after a busy day. When you are looking for comfortable and convenient accommodation in Pattaya, make The whisper hotel your home away from home.

เมื่อไปเยือนพัทยา และเข้าพักที่โรงแรมเดอะ วิสเปอร์ ซึ่งมีห้องพักคุณภาพและบริการน่าประทับใจ ท่านจะรู้สึกผ่อนคลายเสมือนอยู่บ้านตัวเอง ด้วยทำเลที่ตั้งซึ่งอยู่ห่างจากกลางใจเมืองเพียง ผู้เข้าพักจึงเดินทางไปยังสถานที่ท่องเที่ยวต่างๆ ในเมืองได้อย่างรวดเร็วและง่ายดาย ด้วยโลเคชั่นที่ยอดเยี่ยม ผู้เข้าพักจะเดินทางไปยังสถานที่ท่องเที่ยวยอดนิยมต่างๆ ของเมืองได้อย่างสะดวกง่ายดาย การออกแบบห้องพักทุกห้องสะท้อนเอกลักษณ์ของโรงแรมเดอะ วิสเปอร์ ผ้าขนหนู, รองเท้าแตะสำหรับในห้อง, โทรทัศน์จอแบน, กระจก, เครื่องดื่มต้อนรับ เป็นเพียงส่วนหนึ่งของสิ่งอำนวยความสะดวกที่ท่านจะได้สัมผัสเมื่อเข้าพัก ที่พักมีสิ่งอำนวยความสะดวกทางนันทนาการหลากหลายไว้คอยให้บริการ เช่น สระว่ายน้ำกลางแจ้ง, สระว่ายน้ำ (สำหรับเด็ก) เป็นต้น เมื่อเข้าพักที่โรงแรมเดอะ วิสเปอร์ ผู้เข้าพักจะได้พบกับบริการแบบมืออาชีพและสิ่งอำนวยความสะดวกมากมายซึ่งผสมผสานกันอย่างลงตัว
Book Direct Save More
Package & Promotions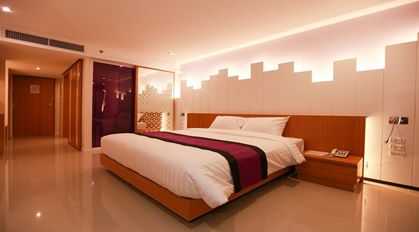 Apply for all room types.
Room include breakfast.
Valid from Now - 31 Mar 2020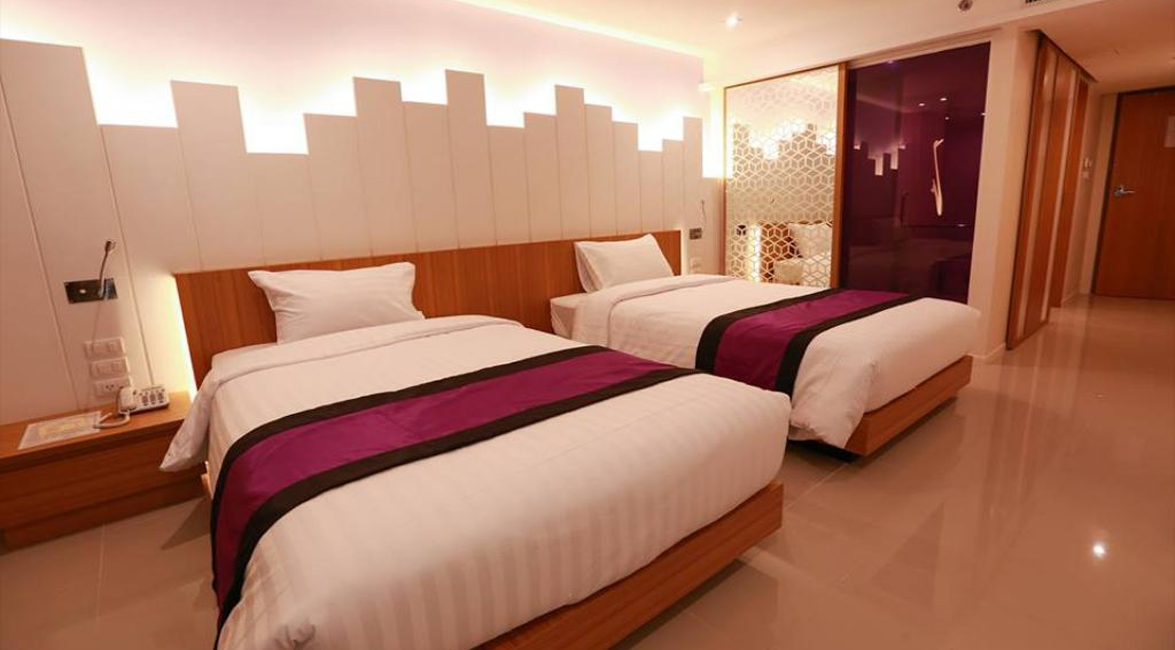 Location excellent Value for money is very good Staff very cooperative breakfast is good
Location great. Quiet but central to everything also. Rooms big and comfortable. Shower is good. Staff are polite and helpful
Really nice room and staffs! The location is great but a little bit far from beach. I will book the hotel again!
Hotel is very well located, close to the beach - so 10-15 min. walk. Based on location -very good!
Quiet and ideally located. Turn right ourtside hotel 75mts right again 43mts and there you are amongst shops and restaurants
Contact information
484/555 Moo10, Pattaya soi 15, Muang Pattaya, 20150 Pattaya, Thailand
Have Questions?
Contact Us